Nora is our keeper puppy from Jeeps first litter!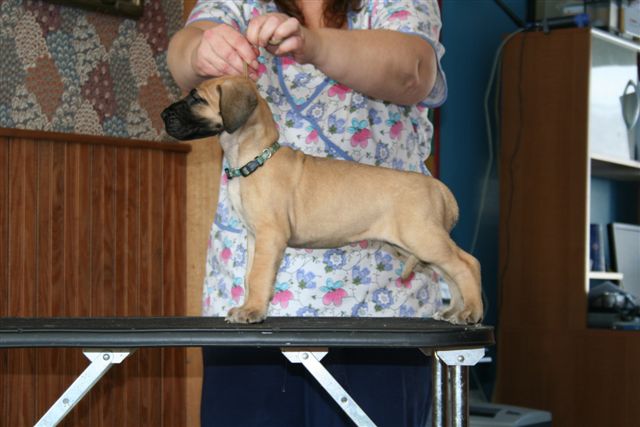 Nora's frist Stach w/ Breeder, Sharon Hladik @ 4 weeks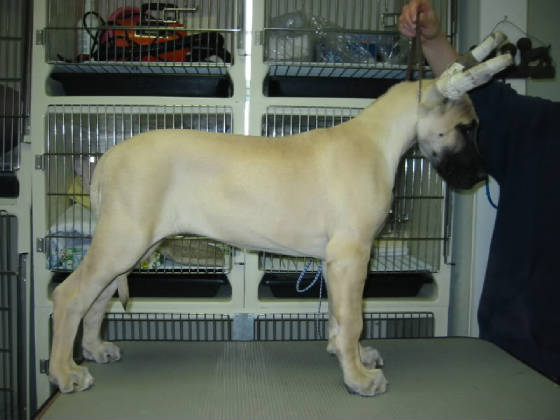 Nora @ 16 weeks ~ Thanks Brynn for the pix!
And away we go......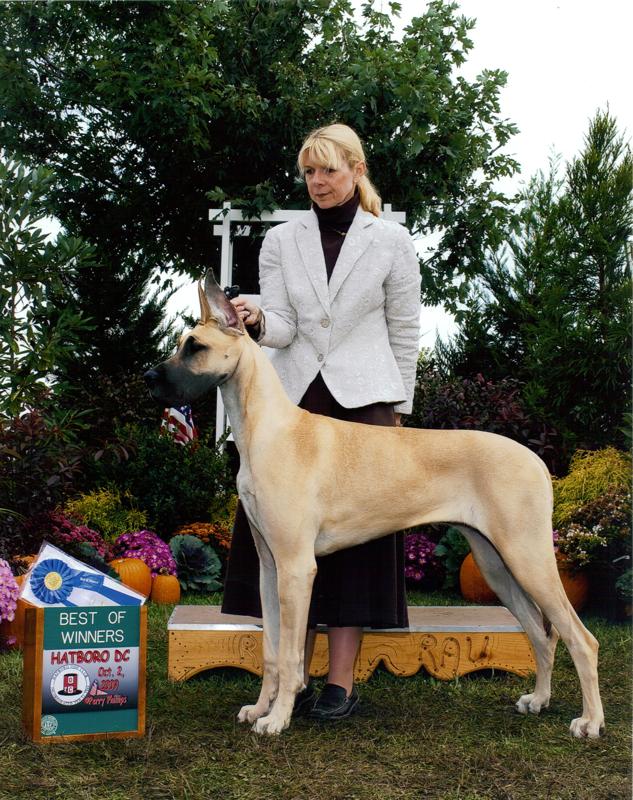 Oct. 2nd, 2009... Nora is WB/BOW for her first TWO points...Handled by Lorrie!!!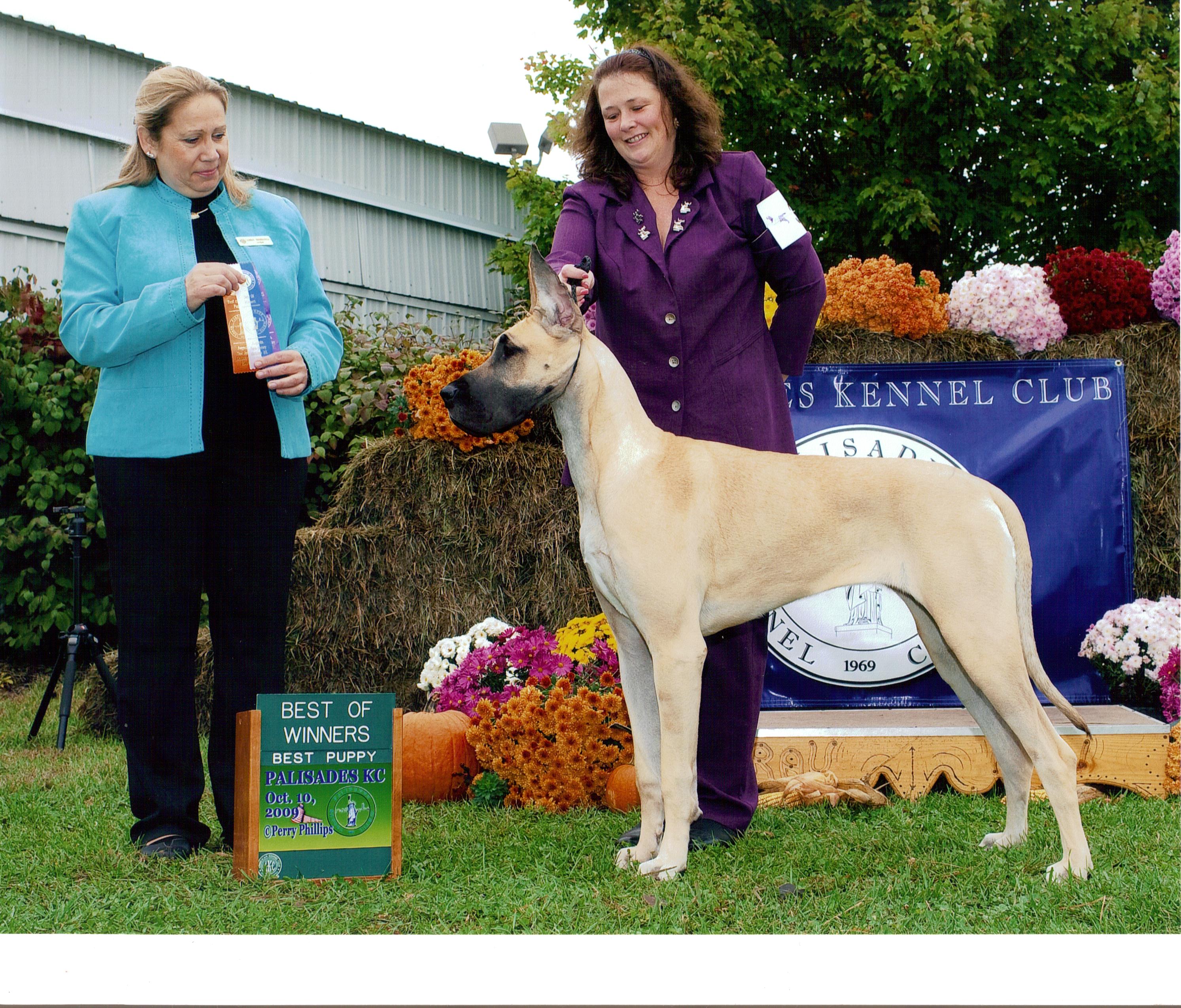 Oct 9th, 2009 Nora is WB/ BOS in Nj handled by her breeder/ co-owner Sharon Hladik
~~~~~~~~~~~~~
Oct. 10th, 2009...Nora is W/B BOW and Best Puppy, handled by her breeder/co- owner Sharon Hladik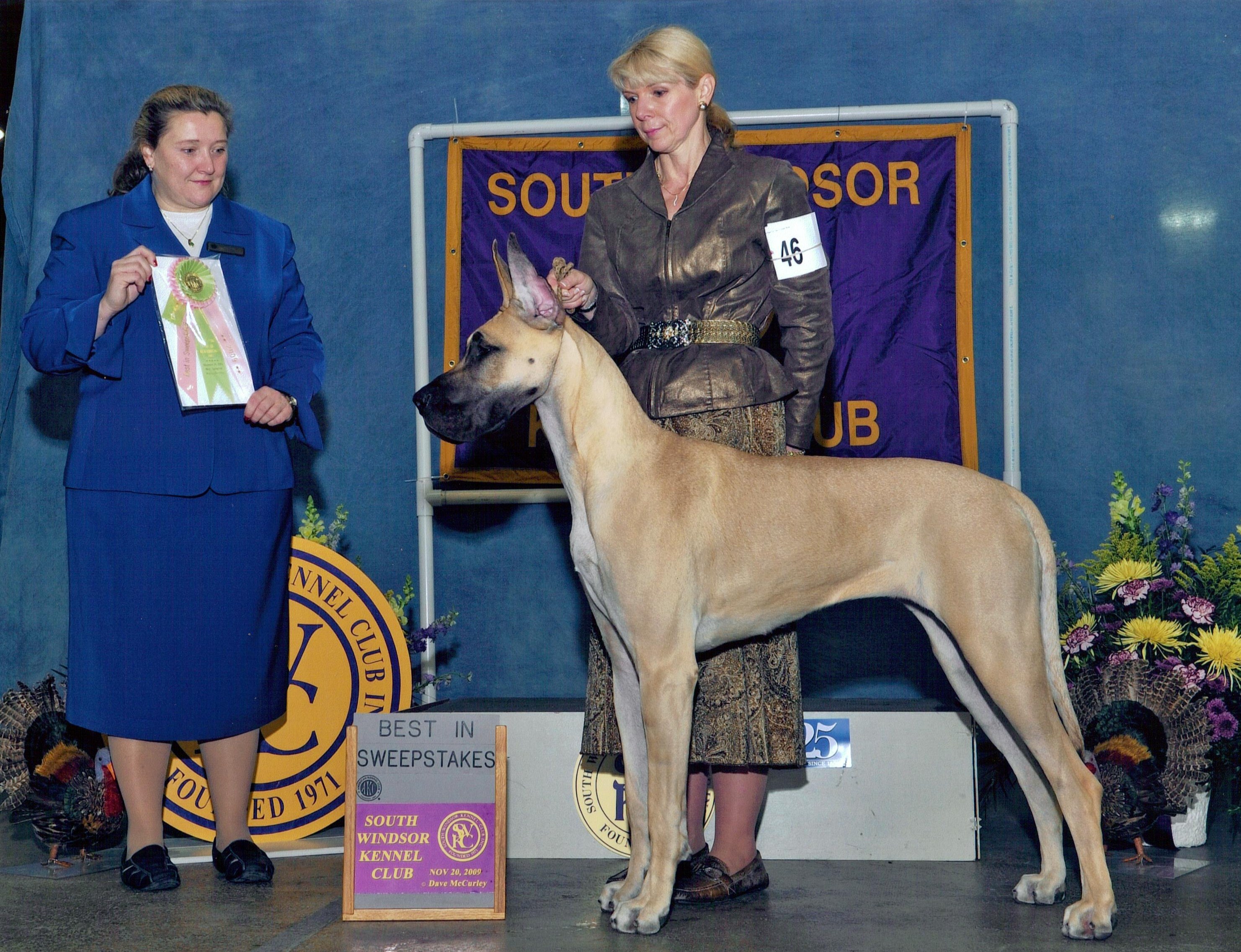 Nov. 19. 2009, Nora is WB/OS for 2 points in W.Springfield!
~~~~~~~~~~~~~
Nov. 20. 2009 Nora is Best Puppy/Best in Sweeps at the Great Dane Club Of New England Specialty
~~~~~~~
Nov.21.2009 Nora is RWB to a 4 point major in W.Springfield!!!
Sire
Ch Hladiks Mr Anonmymous
Sire
Ch Our Danes Masterpiece Vangogh
Sire
Ch Jumbllies General Patton
Dam
Ch Our Danes Gone with The Wind
Dam
Hladiks Bich Talk
Sire
Ch Sandale Wyne Talk The Talk
Dam
Hladiks D Bich Is Back
Dam
Sunrises Follow Your Heart
Sire
Ch Zanadanes Maxed Out
Sire
Ch Zanadanes Cross Your Heart
Dam
Zanadanes Moonlighting
Dam
Sunrises After Your Heart
Sire
Ch Zanadanes Cross Your heart
Dam
Sunrises Schoolhouse Rock





Copyright © 2008 Tracey Spillane/Wildcliff - All Rights Reserved